About the NEW CASTLE BAY FOUNDATION
The Newcastle Bay Foundation Inc. (NBF) is a not-for-profit organization that was established in Nevis in 2016. The impetus for establishing the Foundation was provided by the Eastern Caribbean Marine Managed Areas Network (ECMMAN) project, which highlighted the importance of community participation in the management of marine resources associated with The Narrows. The Narrows is a marine area rich in biodiversity, of high socio-economic value and is adjacent to the Newcastle village in Nevis. NBF was established primarily to help the Newcastle Bay community, especially fishers, come together to be more effectively involved in decisions regarding the establishment of a conservation priority zone in The Narrows and to provide the organizational structure for members of the community to become more engaged in sustainability initiatives. The stated objectives of NBF, as outlined in its constitution, include the following:
To engage in activities that will minimize pollution of land and sea.
To engage in activities that will protect and conserve habitats for organisms on land and in the sea.
To increase awareness about sustainable livelihoods
To promote awareness and activities to enhance climate change adaptation
To increase community participation in natural resource management
To manage and reduce resource use conflicts
To improve the welfare and livelihoods of fishers
To engage in activities that will enhance the overall well-being of the Newcastle Bay Community and surrounding areas.
To raise funds by receiving grants, donations, loans and other financial contributions.
To establish, maintain and manage facilities for the purpose of carrying out the objectives of the Foundation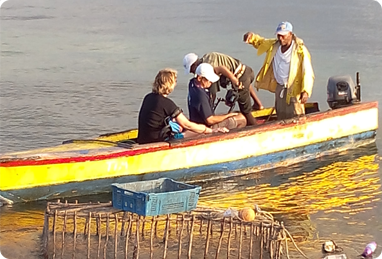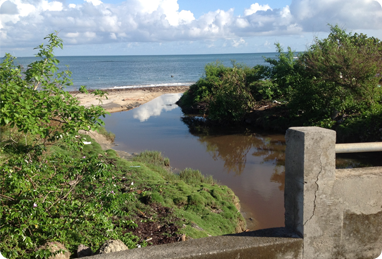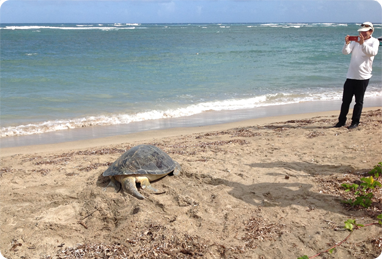 NBF has participated in several sustainable initiatives since its establishment, including the Ocean Conservancy's International Coastal Cleanup organized by the Nevis Historical and Conservation Society (NHCS) in 2017 and 2018 and several other local beach cleanup initiatives organized by NBF.

  MISSION
The mission of The Newcastle Bay Foundation is to enable community participation in the sustainable management of the marine resources upon which their livelihoods and well-being depend.

  VISION
Our vision is that all communities willingly participate in efforts to enhance biodiversity and sustainable livelihoods.